Next Project Discover Day: February 2020!
Due to the pandemic, the 2021 Spring Project Discovery Day will be done with at-home kits with a virtual instruction option.  We will also be teaming up with Lincoln County 4-H to provide even more 4-H PDD goodness!  With "Grab 'n go" bags of supplies and instructions and the option of adding zooms, google meets, powerpoints of the project, or video demonstrations –  Project Discovery Day will be as better than ever!
We are currently looking for instructors to lead sessions for the February PDD!  If you would like to share your talents and passions, click here!
2021 PDD Schedule:
Now – December 17: Sign up to lead a PDD session
December 21 – January 28: Participant Sign up
First week in February: Instructors will be emailed/mailed a complete list of youth who have signed up for their sessions.  Instructors will provide all the necessary supplies for the projects, along with the instructions on how to complete the project (instructors will be reimbursed for supplies provided). If they want, they can provide additional virtual instructions/help in the form of online meetings (zoom/google meets), or downloadable powerpoints or videos. You don't have to go it alone!  The extension office is here to help — we can help with copying, taking pictures, making the videos, or setting up the virtual meetings!
February 12: Grab-'n-Go bags for all the sessions need to be dropped off at the Extension office
February 18: Project Discovery Day starts!  Grab-'n-Go can be picked up from the offices.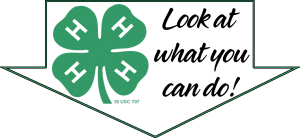 Sometimes coming up with an idea of what to do can be tough!  Projects that can be entered in the fair are popular Project Day projects. The key is to offer a project that interests you!
If you would like to see the projects offered in Lincoln County 4-H check out the
 Enrollment and Project Guide
. Look through that for some ideas on type of projects you can do.
Sessions that have been offered in the past:
Tie pillow

Paper Quilling

Growing house plants

Pony bead animals

Session on goo making

Mason Jar Mosaic Solar Light

Paper Mache Art

Making Cupcakes

Learn to Dance

Paper Flowers, wreaths and Snowflakes

Tie-dying

Scribble design on a cloth bag

Quilting

Making homemade snacks

Rag Rug

Creating Digital Stories

Tie charm bracelet

Mouse Trap Racers

Scrapbook page

Mosaic art

Coffee Filter Wreath

Snow Globes

Simple Origami

Cake decorating tips

Photography

Crochet a bookmark

Knifty Knitter knitting (we have the knifty knitter forms in the office)

Counted cross stitch on plastic canvas

Coloring Prints on a dish towel or table scarves

Rocketry/Model Airplanes

Small Engines

Foil etching