The Extension Institute of Health & Well-Being works to catalyze positive change in Wisconsin families through evidence-based programs focused on nutrition, food security and safety, chronic disease prevention, mental health promotion, prevention of substance abuse and health insurance literacy. Rooted in both urban and rural communities, we're working together to help solve the state's most pressing well-being needs and to ensure that all Wisconsinites live stronger, healthier lives.
 UW-Extension Links:
https://extension.wisc.edu/health/
https://fyi.extension.wisc.edu/takingcareofyou/
Parenting Newsletters
Parenting the First Year Newsletters – A series of parenting newsletters, geared to the specific age of your baby, information on child development and parenting from your university, quick and easy to read for busy on-the-go parents.  For free email delivery go to parenting.extension.wisc.edu or contact UW-Extension.
Strengthening Families Program
The Strengthening Families Program:  The program is for parents and youth ages 10-14 and is a family skills-building curriculum designed to:
prevent teen substance abuse and other behavior problems
strengthen parenting skills
build family strengths.
The program is delivered with seven sessions for parents, youth, and families using realistic videos, role-playing, discussions, learning games, and family projects.
Health & Well-Being Educator:
If you have any questions, please contact: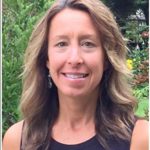 Carrie Kubacki, UWEX Health & Well-Being Educator
Langlade County UW-Extension
1225 Langlade Rd. 
Antigo, WI 54409
Phone: 715-627-6236
Fax: 715-627-6260