Highlights Of Taking Care of You
Explore ways to take better care of yourself and manage stress in weekly 30-minute Zoom sessions!
Taking Care of You is an 8 week program beginning on Tuesday, June 2, 2020.  There are two different session times: 11:00 AM – 11:30 AM or 4:00 PM – 4:30 PM.
Register at: https://bit.ly/TakingCareOfYou2020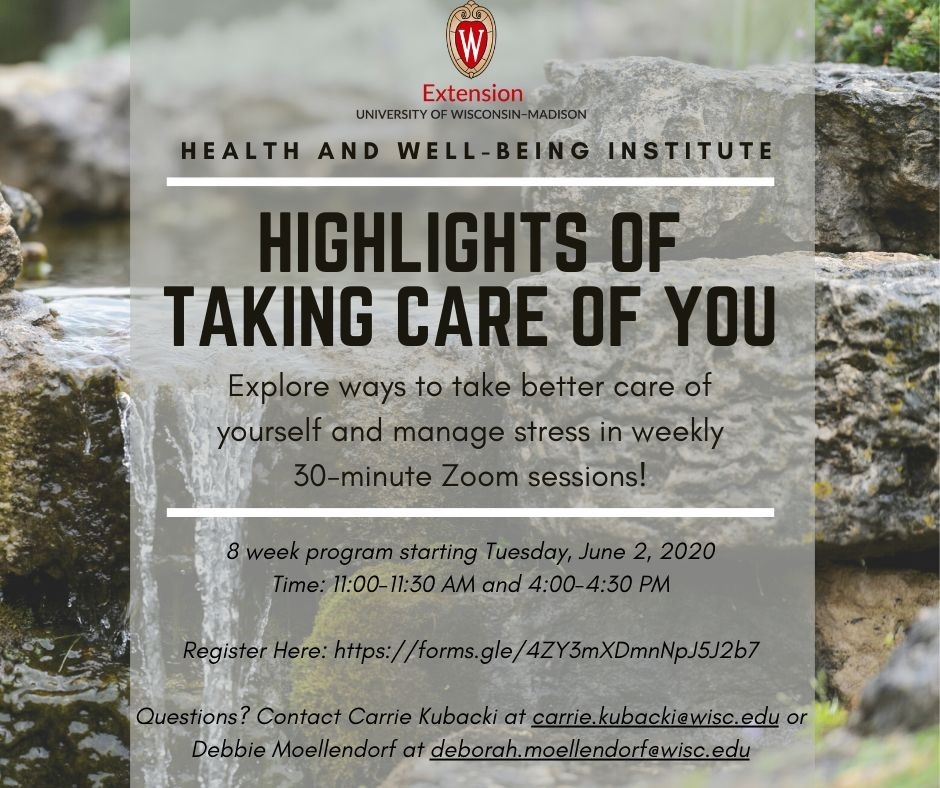 Mindfulness-Enhanced strengthening Families Program
Are you are caregiver with a youth between the ages of 10-14?  Are you looking for various techniques to communicate with your youth or to decrease your and your families stress?
UW-Extension provids a FREE 7 week program (Family Meals Included) to help refine parenting practices, reduce family stress, enhance communication techniques (especially for the teen years), improve youth management of feelings, and increase knowledge around peer pressure.
Mindfulness-Enhanced Strengthening Families Program is for all families and child care for younger youth is available.  Learn more here.
Upcoming Sessions will be posted here where available.
No sessions are available at this time.  Check back at a later date.