Are you are caregiver with a youth between the ages of 10-14?  Are you looking for various techniques to communicate with your youth or to decrease your and your families stress?
UW-Extension is providing a FREE virtual 7 week program to help refine parenting practices, reduce family stress, enhance communication techniques (especially for the teen years), improve youth management of feelings, and increase knowledge around peer pressure.
Mindfulness-Enhanced Strengthening Families Program is for all families.
For more information view our MSFP Virtual State Program Flyer – Spanish or MSFP Brochure – For Parents
Register here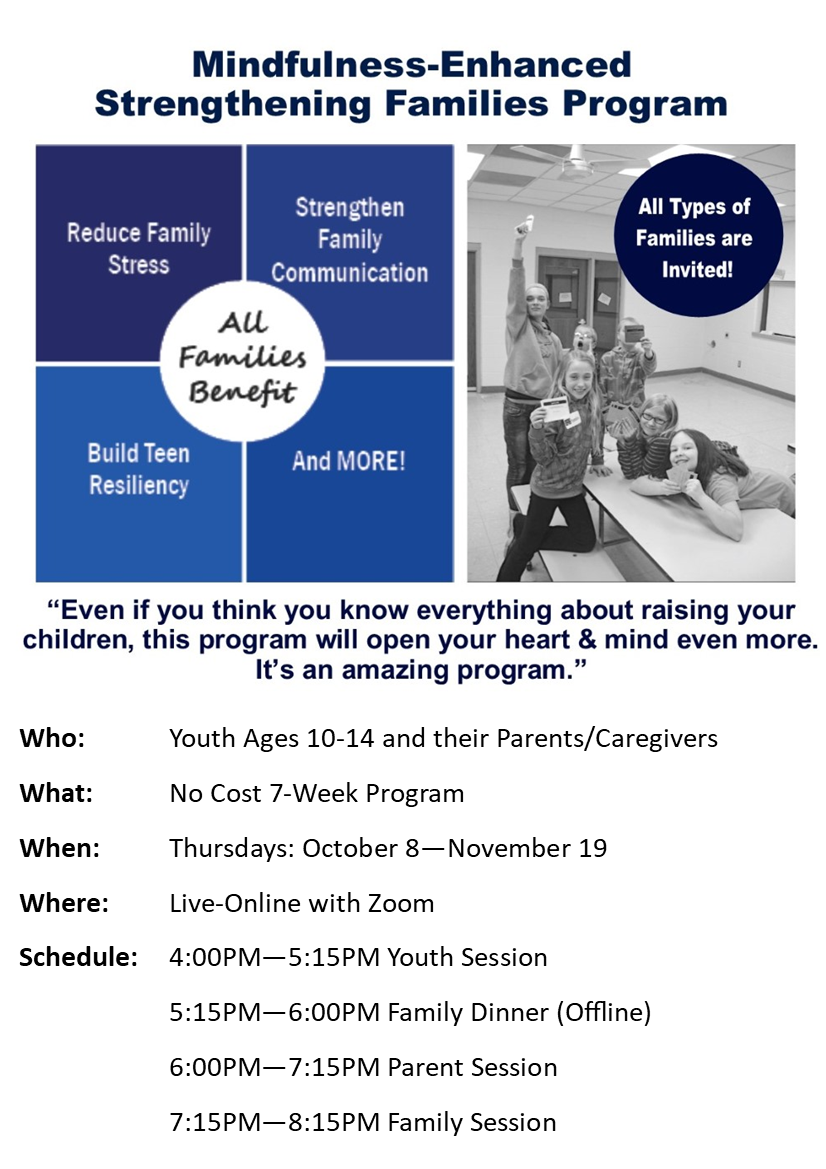 For more information view our MSFP Virtual State Program Flyer or MSFP Brochure – For Parents
Register here
For questions contact Carrie Kubacki at (715)-627-6236 or carrie.kubacki@wisc.edu